Replace Notepad the Easy Way!
Do you use a Notepad alternative, like Notepad++ or Notepad2? Notepad Replacer will allow you to replace the default Windows version of Notepad with whatever alternative you would like to use.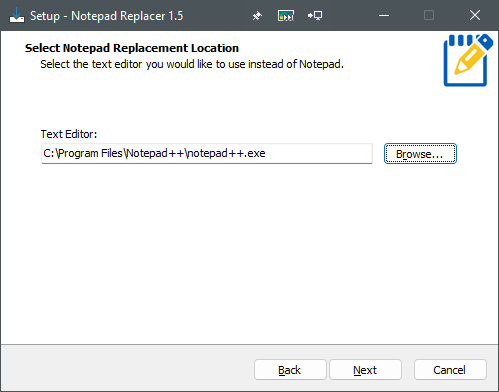 No System Files Replaced
Won't replace ANY system files, or change ANY file permissions.
No Background Processes
Won't run all the time, won't take up any system resources in the background, and doesn't require special support by the alternative application.
No Security Warnings
Won't trigger Windows File Protection warnings (WFP) or other UAC prompts.