We're currently in the process of finishing up development on DisplayFusion 3.3.1, but there are a few translations that still need to be completed. We're offering up a free DisplayFusion Pro license for anyone who can help complete the translations for the languages listed below, and we'll also list your name in the credits on the DisplayFusion Languages page. If you'd like to help us out, please contact us at support@displayfusion.com and we'll be glad to get you setup as a translator for DisplayFusion!
Croatian
Czech
Finnish
Greek
Portuguese (Brazil)
Slovak
Thai
Thanks everyone!
Please join me in welcoming our newest team member, Keith Lammers! Keith is our first full time support/testing/everything else person, and he's coming on board at a busy time. We have tons of new things planned, including some big surprises, and Keith will be an important part of making these things happen. Keith brings with him years of IT support experience, including hardware support and software testing. He's a top-notch, well-rounded guy and I couldn't be happier to have him join the team. If you see Keith in the forums, make sure you say hi and help me welcome him to the team!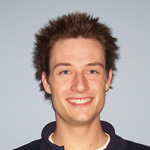 Welcome to the team, Keith!
Firefox 4 is out today! Hurray! Looking for a version of DisplayFusion that works perfectly with Firefox 4? Make sure you download the latest beta (Beta 3) to take advantage of it's improved Firefox 4 compatibility. You can find the new beta version on the DisplayFusion Beta Download page. Thanks everyone, and enjoy the new Firefox!
DisplayFusion 3.3 is here! This new version is jam-packed with new features, and tons of bug fixes. The DisplayFusion Taskbars have been overhauled, and have a bunch of new features. You can now group the taskbar buttons, or align the buttons to the left/right side of the taskbar. Windows 7-style thumbnail previews have been added, and you can now add application shortcuts to each taskbar. All of these taskbar settings can be configured independently for each taskbar, so you can customize your desktop to suit your needs.
Here is a quick rundown on some of the big changes in version 3.3:
Added a new feature called "Window Location" which allows you to specify which monitor an application should open on
Added a "Show Monitor Selector" HotKey/TitleBar Button that can be used to easily move a window to any monitor
Created a new tool called DisplayFusionCommand as a way to interact externally with DisplayFusion from the command line: supports load wallpaper profile, load next wallpaper images, load/unload application hooks, open wallpaper window, open settings window
Spanned windows now remember their location, just click the "Span Window" TitleBar Button (or use the HotKey) to restore the window's old position
Taskbar Improvements: Buttons can be aligned, shortcuts can be added (applications, files, folders and websites), Windows 7-style thumbnail previews, button grouping and more!
Tons of performance improvements and small tweaks
I would encourage everyone to update to this new version today to take advantage of these improvements. If you would like to see a complete list of all the changes, please visit the DisplayFusion Change Log. I'd like to send out a big thanks to the dozens of people who helped with the DisplayFusion translations, and the thousands of people that helped test the Beta versions. Thanks everyone!