There's a new way to use WallpaperFusion! We're excited to release our Android app, available now for free from the Google Play Store. WallpaperFusion for Android will let you set your Android device's wallpaper from any of the thousands of images available on WallpaperFusion, properly sized for your device and complete with home screen background panning!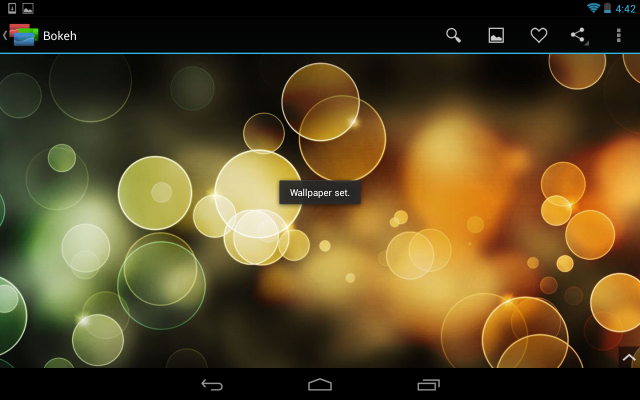 Set Your Android Wallpaper
Additional features allow you to:
Rate images
Mark favourite images
Search by tag, keyword, or both
Save images to your device
Share images with others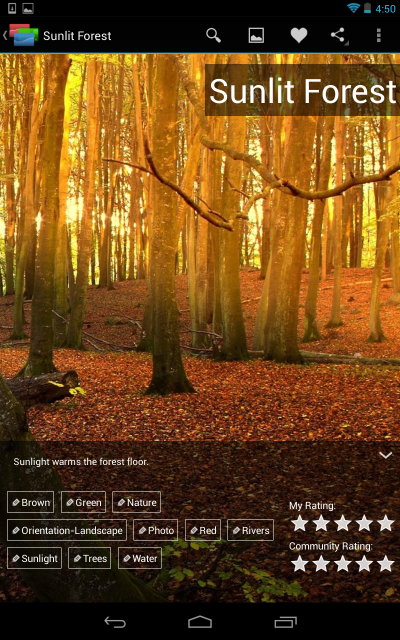 Rate Images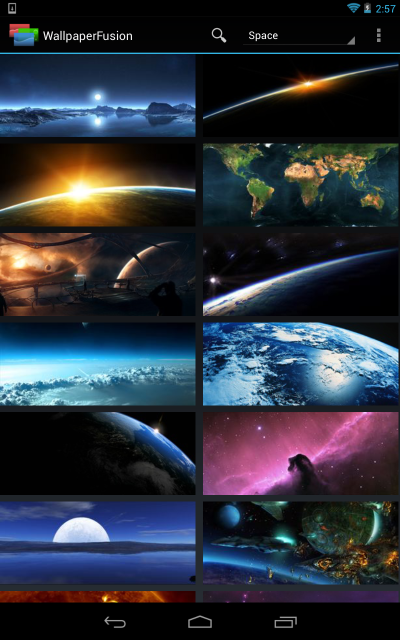 Search for Tags and Keywords
Congratulations to our top contributing members for November 2012! They have been hard at work submitting, rating, and discussing images on WallpaperFusion, and have racked up some impressive reputation scores along the way!
| | |
| --- | --- |
| Contributors | Jigsaw Puzzles |
Check out the current top members or look at previous months on our Top Members page!
DisplayFusion 4.3 is now available for download, and it includes fixes for various issues that existed in the 4.2 release. The Wallpaper configuration window now has a fresh new design as well!
We encourage everyone to update to this new version today to take advantage of these improvements. If you've already purchased DisplayFusion, it's a lifetime license, so you can upgrade to this version at no cost! If you would like to see a complete list of all the changes, please visit the DisplayFusion Change Log. We'd like to send out a big thanks to the dozens of people who helped with the DisplayFusion translations, and the thousands of people that helped test the Beta versions. Thanks everyone!
Help DisplayFusion get listed in the Steam Store! We would love to have your vote on Steam Greenlight, so that DisplayFusion can become a permanent resident in the Steam Store. Please vote for us on the Steam Greenlight page!
We're excited to announce the newest WallpaperFusion feature: Favourite Images!
You can now mark any image as one of your favourites by simply clicking the "favourite" heart icon. You can see all of your favourite imaqes on your profile page, or search within them on the search page!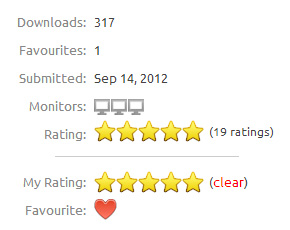 Keep track of only the images you want to, and build your own personal wallpaper collection with WallpaperFusion favourites!
If you're looking for a new image for your Facebook Cover Photo, we've made it easier to find them - every image now has a link to a properly sized image for use on your profile!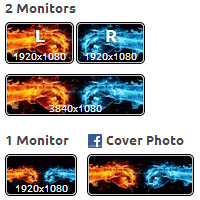 As well, users with a DisplayFusion Pro license can now download images without watermarks to keep your wallpapers, facebook timeline, and everything else focused on the images.
Finally, for users visiting the site from an Android device, you will now automatically get a wallpaper image sized to work properly with home screen scrolling!